Dr. Lisa Jackson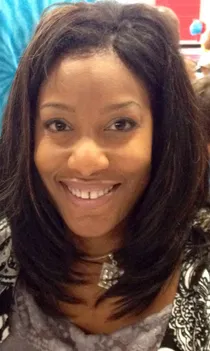 As long as I can remember I wanted to be a veterinarian. I am a small animal veterinarian who has practiced in the Huntsville-Madison area for over 20 years. Gratefully I have had very dynamic and rewarding career. In have practiced in private and corporate practices, I've served in the Federal Government in a regulatory capacity as a Veterinary Medical Officer. Under the leadership of Mayor Loretta Spencer I had the honor of serving as the first veterinary Director of City of Huntsville Animal Services. During my tenure as director along with the cooperation of knowledgeable staff, dedicated volunteers and committed municipal judicial officials we created numerous proactive animal welfare programs. These programs resulted in higher pet adoption rates, lower euthanasia rates and greater public awareness about the importance of pet identification, population control and humane treatment of all animals. Though I am committed to the humane treatment of animals, I am also very passionate about improving the quality of life of people through the human-animal bond. I also believe in working to improve the lives of people in our community through involvement in civic and religious organizations. One of my paramount goals is being a good wife, mother of three boys, daughter, niece and pet parent to my 15 year old chow named Fugee and my Bearded Dragon named Spikealina Maurica Jackson(both rescue pets). I pride myself in treating each pet as the unique individual that it is and tailoring its care based on its own specific needs. I provide personal care and try to go above and beyond the typical service and care provided in today's service industry. My mantra is not to just meet your expectations but to exceed your expectations.
---
Edgar McAllister Sr. - Mac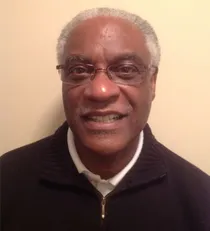 I am Edgar McAllister Sr., better known as Mac. I have been married to my wife and best friend for over ten years. I am one who loves all animals. When I was in middle and high school I had the opportunity to work in a Veterinary Hospital in Richmond, Virginia, and loved every minute of it. I seem to have a sense of attracting animals because they know animal friendly people. Working with Dr. Jackson in her Veterinary Hospital will give me the opportunity to have my dream again of assisting with the animals.
Working as Postmaster, USPS, Manager in retail sales with customer service experience for the last 30 years, some of my duties were, supervising store staff, ordering, merchandising, bookkeeping, interacting with sales representatives and vendors. Now that I have retired I feel that I can devote my time and energy to caring for your pets. I will make sure that they have a clean, comfortable and fun loving surroundings. I take pride in my work and seek to continue to learn and improve my skills. I have read a number of books and have personal experience in animal behavior which will help me in caring for your pets. I look forward to meeting and working with each and everyone. I am totally committed to making sure our customers are satisfied and happy with our services.
---
Sydney York
My name is Sydney York. I have been a technician for about 4 years. I have 2 mutt dogs, Mallie and Brodie, and 1 cat, Finnegan, that I love dearly. My favorite thing to do as a hobby is to go to yardsales, thrift stores and bargain hunt.