Comprehensive Pet Care
At Huntsville Animal Clinic in Huntsville, AL, our goal is to provide comprehensive care to the nearby pet community. At our animal hospital, you can rely on our caring staff to always be focused on your pet's well-being. Our full array of services is designed to support your pet's health via preventative care.
Preventative pet care is a proactive approach to maintaining your pet's health and well-being by preventing illness, detecting potential issues early, and promoting a high quality of life. Preventative care combines regular veterinary visits, vaccinations, parasite control, proper nutrition, exercise, dental care, and other proactive steps to ensure your pet's optimal health.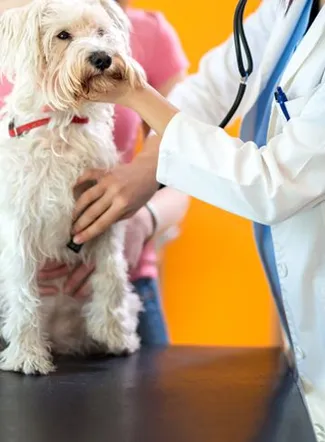 Routine Preventative Care
Although preventative care provides routine services, each is essential to your pet's health management. Services usually include an initial visit to see our veterinarian. This visit may be a first-time appointment or an annual check-up.
During the visit, your pet receives a complete wellness exam, which checks your pet for any medical issues and may include blood work to determine any potential problems. An exam includes vaccinations and a check for parasites, such as fleas and ticks. If your pet experiences dental issues, these will also be examined.
Our Vet Services
During your pet's visit, our vet will review your pet's test results and provide an overview of your pet's health. Rest assured, we will explain your pet's health concerns and offer a specialized treatment plan. Our veterinarian will also prescribe medication as needed.
To help support and promote ongoing pet health, our clinic offers specials for vaccines, dental check-ups, heartworm tests, spays or neuters, and flea and tick prevention.
We are also committed to keeping pet parents up-to-date on pet care by providing various resources. In our comfortable waiting room, you can take advantage of videos and articles designed to help you understand pet care basics.
Pet owners can also sign up for our clinic's newsletter, which provides educational information about preventative care, treatments, and our services.
Contact Our Animal Hospital
We do our best at Huntsville Animal Clinic in Huntsville, AL, to keep your pet healthy. Our caring and friendly staff is ready to care for your pet, whether for routine preventative care or an emergency. Call our animal clinic at (256) 534-5581 to schedule an appointment.