Huntsville Animal Clinic
We love our pet patients at Huntsville Animal Clinic. We know it takes time, care, good nutrition, and education to properly care for our furry friends. We take pride in being an animal hospital that can meet the needs of many different pets. Licensed veterinarian Dr. Lisa Jackson is committed to providing the best care for our pet patients. Our Huntsville, AL, location is a calm and comfortable office that puts the comfort of our pet patients and owners on the top shelf. You can peacefully relax while waiting with your pet in an atmosphere that provides reading materials, videos, and comfy spaces in our lobby area.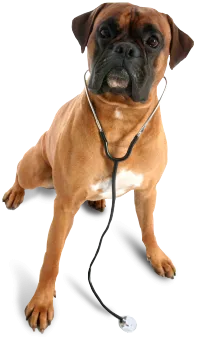 Routine Check Up
A visit to the vet doesn't have to be an anxiety-ridden experience for our furry family members. Whether treating emergency cases or performing a routine veterinary visit, our goal is to create a calm, relaxing environment for you and your pet. We are a full-service animal hospital capable of handling your pets' needs, from emergency and sick visits to routine check-ups.
Understanding Your Pet
While you and your pet wait, you can take advantage of the resources we make available to pet owners. We have articles and videos about everything from dealing with your pets' anxiety to vaccines and pet nutrition. We take pride in educating our pet owners and doing everything we can to keep our pet patients happy, healthy, and calm. You can also subscribe to our newsletter for ongoing information about your pet's health and well-being. Our newsletter is designed specifically for our Huntsville pet owners.
Schedule an Appointment with Us
We love all of our pet family members and owners and take pride in having a location that's easy to find, comfortable, and an ongoing resource for pet education, routine and emergency pet treatment, and services. Go to our contact us page for directions to our pet clinic if you're preparing for your first visit. If you have any questions, call us at (256) 534-5581 or simply email us. We will answer your calls and emails quickly. Dr. Lisa Jackson takes pride in providing the best veterinary care for your/our pet family members. We know that caring for our furry family members combines good nutrition and preventative maintenance. Huntsville Animal Clinic in Huntsville, AL, will assist you with proper pet care and good habits to practice at home.